2 arrested in robberies of kids in Oxnard
Ventura County Star | May 18, 2012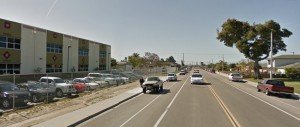 Oxnard police arrested two 17-year-olds Friday in connection with a series of armed street robberies of junior high school students in April and May.
Police said the robberies occurred in the area of the 2300 block of South J Street. Most of the victims were 12 to 14 years old. In each case, the robbers were armed with a knife, police said.
The suspects are members of a local criminal street gang, police said.
The suspects were charged with five counts of armed robbery, conspiracy to commit a felony and a gang enhancement and were booked into juvenile hall, authorities said.
Oxnard police are encouraging anyone with information on the robberies to call 385-3982.