Budget woes could shut 'gang office'
JULIA REYNOLDS (Monterey Herald) | May 19, 2011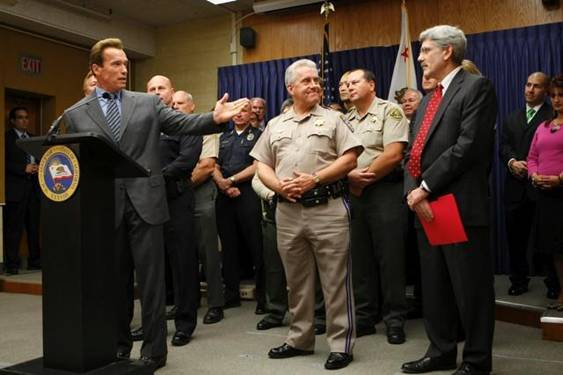 The state's "gang office" — the department that brought the Ceasefire intervention strategy to Salinas and gang suppression funds to four south Monterey County cities — may cease to exist just one year after Gov. Jerry Brown made a campaign promise to keep it alive.
Brown's May budget revision proposes closing the Governor's Office of Gang and Youth Violence Prevention, which was created four years ago after law enforcement leaders from around the state asked the governor to help them fight gangs with the latest and best strategies.
Under the state's "gang czar" Paul Seave, the office has provided funds and expert blankistance to cities grappling with violence, including Salinas, Soledad, King City, Greenfield and Gonzales.
It also brought the county additional gang enforcement by California Highway Patrol officers.
Closure of the office would save the state an estimated $600,000, a savings that some say is minimal compared to all that the gang office offers.
The office has been without a permanent director since Seave stepped down late last year to become a Sacramento County judge. But the gang czar's role was more than just a title, said Salinas police Deputy Chief Kelly McMillin.
"Having state leadership on this issue is critical," McMillin said. "As municipal governments shrink, we have to be smarter on this whole issue of youth violence. It's a much more complicated game than it was when we just threw money at the problem."
Read the complete story only in The Herald's print and e-Editions of May 19.
Source article: http://www.montereyherald.com/exclusive/ci_18094279?nclick_check=1
Photo Credit: William Foster, Office of Governor Schwarzenegger