Desert Hot Springs: Jurors deadlocked in gang-related killing trial
JOY JUEDES (Southwest Riverside News Network) | May 29, 2013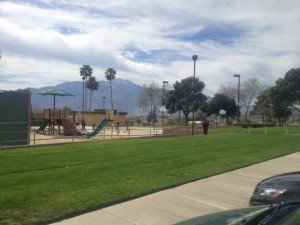 Jurors deadlocked today in the trial of a Desert Hot Springs man accused of taking part in a gang-related shooting that killed a 17-year-old boy and wounded his friend more than 18 years ago.
Ian Davis Hudgins, 36, is accused in a Dec. 21, 1994, shooting that killed Jahi Collins and wounded the teen's friend, Bobby Wilson, while they sat in a car at Wardman Park in Desert Hot Springs.
Jurors had been deliberating since May 22, but failed to come to a unanimous consensus on the charges against Hudgins — one count each of first-degree murder and attempted murder, with gang activity enhancements and a special circumstance allegation of lying in wait.
The deadlock prompted Riverside County Superior Court Judge Jeffrey L. Gunther to tell jurors he would grant the prosecution's request for more arguments tomorrow, then ask the panelists to continue deliberating. He said jurors indicated they were split 6-6.
The judge said the law allows for more argument from both sides in such cases, and jurors "may well benefit from a night of contemplation."
Riverside County Deputy District Attorney Pete Nolan said in closing arguments last week that gang leader Emilio Avalos and Collins had fought at Palm Springs High School a few weeks earlier and that Collins had "gotten the better" of Avalos.
The park was also in the territory of the West Drive Locos, a Desert Hot Springs gang Avalos helped start, according to Nolan.
Read more at: http://www.swrnn.com/2013/05/29/desert-hot-springs-jurors-deadlocked-in-gang-related-killing-trial/