OC jury recommends death penalty for gang member
The Associated Press
06/01/2010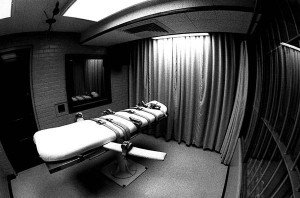 SANTA ANA, Calif.—A jury has recommended the death penalty for a gang member convicted of kidnapping and murdering a Buena Park businessman and trying to murder his co-defendant in jail.
The jury made its recommendation Tuesday for 32-year-old Alberto Martinez.
Martinez and three others kidnapped David Montemayor in 2002 and shot him after he tried to escape.
Martinez was also convicted of trying to kill a co-defendant while they were in custody awaiting a court hearing.
Montemayor's sister, Deborah Perna, hired the Pacoima gang members to kill him because their father planned to give him control of the family's business. She is serving a life sentence for murder.