Two men shot in Baldwin Park gang attack
San Gabriel Valley Tribune | June 01, 2011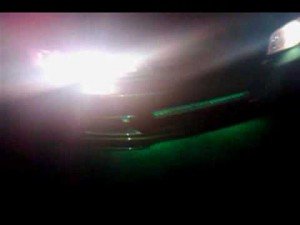 BALDWIN PARK – Two men were shot in the buttocks and back by suspected gang members Tuesday night, but did not receive life-threatening injuries, police said Wednesday. Baldwin Park police Lt. David Reynoso said the victims, who are 18 and 19 years old, were standing in front of the home where the 18-year-old lives in the 3800 block of Cosbey Street when they were approached by two men wearing black hooded sweatshirts shortly after 9 p.m.
Reynoso said the men in the sweatshirts engaged the victims in conversation and asked if they lived in the home.
One of the suspects then pulled out a handgun and fired at least five shots at the men. The 18-year-old was hit once in the butt, while the 19-year-old was hit in the back at least once.
Reynoso said both men were hospitalized in stable condition and are expected to survive.
The shooter was described as a Hispanic man about 5 feet 7 inches tall with a thin build. The other suspect was described as a Hispanic man about 5 feet 9 inches tall weighing over 200 pounds. They may have left the area in a green Honda Accord.
Reynoso was not sure if the victims had gang ties, but said investigators do believe the attack was gang-related.
Anyone with information about the incident can call the Baldwin Park Police Department at 626-960-1955.
Read more at: http://www.sgvtribune.com/ci_18179854#ixzz1OElTGLUE