Targeting Violent Transnational Street Gangs
Border Scope (Imperial Valley News) | June 6, 2011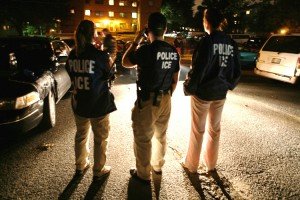 Washington, DC – U.S. Immigration and Customs Enforcement (ICE) recognizes that violent transnational criminal street gangs represent a threat to public safety in neighborhoods and communities across the U.S.
In 2005, under the auspices of the national gang enforcement initiative Operation Community Shield (OCS), ICE established itself as the lead federal agency in the investigation of transnational criminal street gangs such as Mara Salvatrucha (MS-13).
Operation Community Shield does the following:
*
Works with federal, state and local law enforcement partners, in the U.S. and abroad, to develop a comprehensive and integrated approach to conducting criminal investigations and other law enforcement operations against gangs.
*
Identifies violent street gangs and develops intelligence on their membership, associates, criminal activities and international movements.
*
Deters, disrupts and dismantles gang operations by tracing and seizing cash, weapons and other assets derived from criminal activities.
*
Seeks prosecution and/or removal of alien gang members from the United States.
*
Works closely with our attaché offices worldwide and foreign law enforcement counterparts in gathering intelligence, sharing information and conducting coordinated enforcement operations.
ICE's unique dual federal authorities, both criminal and administrative, have made the agency a leader in criminal investigations targeting transnational street gangs, prison gangs and outlaw motorcycle gangs that pose a threat to the public safety and national security.
Results
Since the launch of OCS, ICE and its partners have arrested more than 15,000 gang members and associates, representing more than 1,000 different gangs.
These apprehensions include more than 6,000 criminal arrests and nearly 9,000 administrative immigration arrests. Of these, 190 arrests were of gang leaders, and nearly 6,000 of the arrested suspects had violent criminal histories. Through this initiative, ICE has also seized more than 876 firearms.
Read more at: http://imperialvalleynews.com/index.php?option=com_content&task=view&id=10516&Itemid=2
Image source: U.S. Immigration and Customs Enforcement