Chicago releases videos, documents from about 100 police use-of-force investigations (WARNING: GRAPHIC FOOTAGE)
BY Jason Silverstein | NEW YORK DAILY NEWS
Updated: Monday, June 6, 2016, 9:51 AM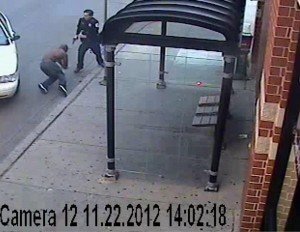 Chicago officials on Friday released videos from about 100 open investigations of officer-involved shootings and use of force — after months of backlash over the police department's begrudging transparency on such cases.
The unprecedented release unearths footage — and previously unseen investigative reports — for cases from the past five years, including more than a dozen fatal shootings of civilians.
The Independent Police Review Authority, which investigates allegations of police abuse, oversaw the release and created a web portal for exploring the cases.
Read more here: http://www.nydailynews.com/news/national/chicago-releases-videos-docs-100-police-force-cases-article-1.2662764