Watsonville police: September slaying was gang training
By Jennifer Squires (Santa Cruz Sentinel)
06/14/2010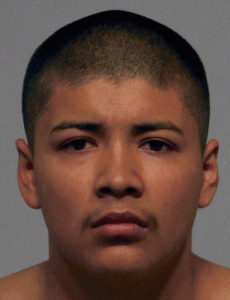 WATSONVILLE – The fatal shooting of a gang wannabe last fall was a training for younger gang members, Watsonville police said Monday.
Two suspected Sureno gang members were arrested Friday for their alleged roles in the killing of Richard Campos, 21, near Roache Road and Carey Avenue the night of Sept. 15.
Joel Sanchez, 30, and Jose Meza, 18, both of Watsonville are due in court Tuesday morning to face charges of murder and gang participation, crimes that could send them to prison for the rest of their lives if they are convicted.
The two are accused of gunning down Campos because they thought he belonged to a rival gang. Campos had gang-related tattoos on his face, was cleaning out his red car and wearing gang-affiliated clothing the night he was killed, police have said.
Meza, who was 17 at the time, and Sanchez were dropped off near Campos's car, walked up to him and opened fire, according to Sgt. Saul Gonzalez.
"It's basically older guys teaching younger guys how to be gang members," Gonzalez said.
Both Meza and Sanchez had guns, according to Gonzalez. Five to 10 shots were fired and Campos was hit twice in the abdomen. He died at the scene. Police did not say who fired the fatal shot.
Sanchez and Meza were identified as suspects as Watsonville police's year-long probe into their gang, a violent Sureno group in Watsonville, wound down last month. More than 40 suspected gang members were arrested, mostly for gun and drug charges, Sanchez was arrested early Friday in Bakersfield. Meza was picked up in Watsonville later in the day, police reported.
Gonzalez said there were other gang members involved in the attack on Campos, but wasn't sure if other arrests would be made.
"We believe we have the shooters," Gonzalez said.
The guns used have not been recovered.
Both men remained in custody at County Jail on Monday. Bail was set at $775,000 each, jail records showed.