Two arrested in Oakland robbery spree
Harry Harris (Oakland Tribune) |  June 15, 2011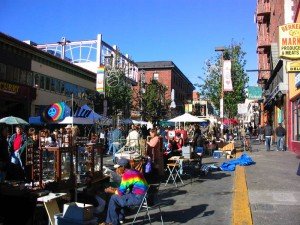 OAKLAND — Two suspected street gang members believed responsible for at least seven armed robberies Monday and Tuesday in East Oakland were arrested shortly after the last holdup as they tried to rob another person, police said Wednesday.
Gustavo Gutierrez, 24, and Rogelio Herrera, 25, both of Oakland, were arrested on suspicion of multiple counts of armed robbery.
The two were arrested and a gun was recovered shortly after a woman was robbed at gunpoint about 11:50 p.m. Tuesday in the 2500 block of 65th Avenue. Officers spotted the suspects' car in the 1400 block of 94th Avenue. As they drove up to the vehicle, they saw Herrera trying to rob a man on the street. He tried to run off but was arrested along with Gutierrez.
Investigators said the spree started at 3:26 p.m. Monday when a man was robbed in the 2600 block of 68th Avenue.
A few minutes later, another man was robbed at 67th and Avenal avenues. Another robbery happened at 4:49 p.m. at East 12th Street and 48th Avenue.
The series resumed about 9:50 p.m. Tuesday when a man was robbed in the 1400 block of 45th Avenue. Twenty-five minutes later, the robbers struck again in the 6100 block of Eastlawn Street and again at 11:30 p.m. Tuesday, robbing a man at Courtland Avenue and High Street before confronting the woman.
Besides those crimes that have been linked to the two suspected gang members, Oakland police are also investigating nine other robberies and carjackings that happened between 8:45 a.m. Monday and 12:40 a.m. Wednesday across the city.
Read more at: http://www.insidebayarea.com/my-town/ci_18281454