Former Los Angeles deputy alleges corruption in sheriff's department
LOS ANGELES (KABC) | June 18, 2013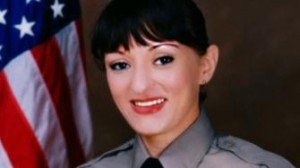 A former Los Angeles County sheriff's deputy alleges that corruption is widespread in the sheriff's department from the top down.
Penelope Armstrong says her partner lied in court about being choked during a chaotic traffic stop, but then she lost her job when she told the truth.
Armstrong says she's a fourth generation member of law enforcement and was a rare female member working on the streets for the department's gang unit. She now believes the department is corrupt, sexist, and routinely covers up the truth.
In the incident that Armstrong says led to her firing, her partner apparently grabbed a woman and threw her against their squad car. The partner claims he was then choked by a man nearby. It's a claim Armstrong says he didn't bring up until hours afterwards.
"I don't think it ever happened," said Armstrong. "I think he's lying."
Armstrong refused to back up her partner's story in court. She said there was pressure put on her by the sheriff's department to lie. Armstrong eventually testified against her partner and says a jury sided with her, finding the man not guilty of the choking.
"I firmly believe that by telling the truth, I saved an innocent man from going to prison for several years. Whatever happens to me, whatever I lose, that to me is worth it," said Armstrong.
Armstrong, a 10-year veteran, was terminated.
"I believe the official reason was cowardice and lying," said Armstrong.
She and her attorney, Luis Carrillo, are filing a civil claim against the department.
Read more at: http://abclocal.go.com/kabc/story?section=news/local/los_angeles&id=9144029