Newark students graduate from Gang Resistance Education program
The Star-Ledger | June 21, 2011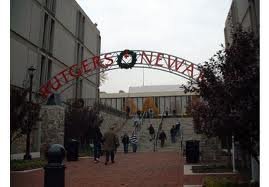 NEWARK — The day after a Newark teenager was gunned down in the city's West Ward, school and police officials tried to prevent more youths from meeting the same fate.
About 500 city students graduated from the Gang Resistance Education and Training program at a roller rink in Branch Brook Park yesterday. And at Rutgers University's Newark campus, dozens more students attended an anti-violence seminar.
The Rev. Jethro James of the Paradise Baptist Church, who attended the seminar, said police and city officials need to reach out to teenagers to prevent a violent summer.
"You can't tell which one of these kids if going to become a victim or a vicious killer," James said. "If this opens up a dialogue and they become neither, it's successful for one kid."
Read more at: http://www.nj.com/news/index.ssf/2011/06/newark_students_graduate_from.html