Gang Member Indicted On 2 Murder Charges
Kimberly Bryan (Cincinnati Crime Examiner)
June 25, 2010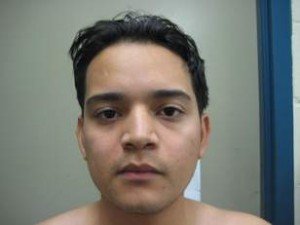 A 22 year old gang member has been indicted on a two-year old double slaying that brought gang violence to light in Butler County.
Hector Alvarenga Retana is accused of killing 20 year old Evelin Morales and 21 year old Marlon Enamorado-Gomez on July 13th 2008. They were both shot in the head outside Casa Tequila in Fairfield. He is also accused of another murder outside the Corinthian Lodge in Corryville.
Retana is currently being held in a North Carolina jail on a fourth murder charge and will likely face trial there before being extradited to Ohio.
Retana is facing aggravated murder charges that can get him the death penalty in the state of Ohio.
Retana is connected to the notoriously violent MS-13 gang that originated in South America and has spread through out the United States.
Butler County's prosecutor Robin Piper now admits there are gangs such as The Bloods, The CrIps and now MS-13 in the county and the problem can no longer be ignored.