4 LA gang members indicted in girl's 2001 murder
Associated Press | June 27, 2012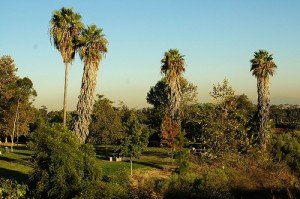 LOS ANGELES — Los Angeles County prosecutors say four suspected MS-13 gang members have been charged with kidnapping and murdering a 13-year-old Whittier girl in 2001.
In an indictment unsealed Wednesday, Judge George Lomeli has charged 34-year-old Jorge Palacios, 29-year-old Santos Grimaldi, 34-year-old Rogelio Contreras and 33-year-old Melvin Sandoval in the murder of a girl identified as Jacqueline P.
Sandoval is also charged with one count of lewdness on a child.
The girl's body was found naked in Elysian Park. She had been shot twice in the head.
Her murder remained a mystery for nearly a decade until police officers uncovered new information.
Palacios and Sandoval are both awaiting trial in separate cases.
Grimaldi and Sandoval were convicted and sentenced in 2002 on a separate kidnapping.
They are all being held without bail.
Source article: http://www.sfgate.com/news/article/4-LA-gang-members-indicted-in-girl-s-2001-murder-3668448.php