59 arrested in Northern California gang takedown
blankociated Press
06/03/2010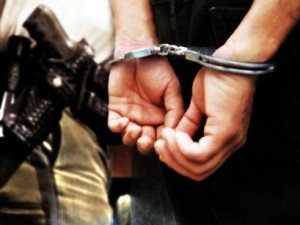 YUBA CITY, California—Dozens of suspected gang members were arrested Thursday in five Northern California counties during a raid that authorities hope will dismantle one of the region's largest gangs.
More than 300 local and state law enforcement served search warrants from Yuba to Stanislaus counties targeting the Norteno gang. It followed a similar effort in April when nearly 100 suspected gang members were arrested in Salinas after a spate of kil#i*ggs there over the past two years.
Authorities seized 24 firearms and 11 pounds of drugs, including methamphetamine that was smuggled from Mexico. In all, 59 people have been arrested, 33 of which were caught Thursday.
"Tragically, those arrested today chose to join dangerous gangs that deal in meth and murder," California Attorney General Jerry Brown said. "By removing them from society, we are disrupting their criminal activities and making the people of Northern California safer."
Authorities in recent weeks have arrested five suspected gang members they say are responsible for four separate slayings of the rival Sureno gang between March 2004 and July 2005.
Among them were Robert Salazar, 24, who oversaw the gang's activity in the Sacramento Valley for the past couple of years. He was charged in the March 2004 murder of Francisco Villanueva in Yuba City and is being held without bail.
Villanueva was ki*led while he sat in a car with his 6-year-old nephew. The child was not injured.
Also arrested were the gang's second-in-command, Cesar Villa, and his suspected heir apparent, Nicholas Gonzalez. Authorities believe the arrest of the gang's leaders will cripple it for some time.
The crackdown occurred in Sacramento, Colusa, Stanislaus, Yuba and Sutter counties.
Authorities claim their tactics prevented one murder and several other violent crimes. They couldn't elaborate because of the ongoing investigation.