SWAT called in for gang arrest
Joe Johnson (Hanford Sentinel) | July 5, 2011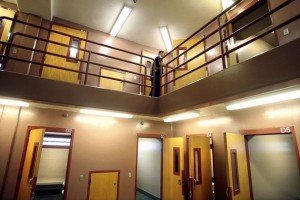 Three men suspected in a weekend gang attack were apprehended Sunday after SWAT teams raided their homes in southwest Hanford, authorities said.
Officers served search warrants at two houses on Milpas Street near South Anacapa Avenue around 1 p.m. There they arrested Georgie Cruz and Juan Ramon Rodriguez of Hanford and Ralph Cruz Jr. of Delano on suspicion of blankault and gang-related charges, said police Senior Officer Justin Vallin.
The case began 12 hours prior when a man showed up at Adventist Medical Center claiming he'd been pistol-whipped and threatened at gunpoint while attending a party in south Hanford. The victim suffered a single gash wound that was found not to be life-threatening, Vallin said.
Detectives blankisted by the Kings County Gang Task Force identified the men from witness statements and photo line-ups. The Central Valley Regional SWAT and the Kings County Sheriff's Office SWAT teams were called in to help capture the suspects who were believed to be armed. The arrests were made without incident, officials said.
All three were booked into the Kings County Jail for blankault with a firearm, false imprisonment and a special allegation of blankisting a criminal street gang. Bail for Georgie and Ralph Cruz, ages 36 and 48, was set at $130,000 each.
Rodriguez may face additional charges of threats to terrorize and exhibiting a firearm. His bail was listed at $185,000, according to jail records.