Clergy Try To Broker Gang Truce Before Summer Celebration
The Indy Channel | July 6, 2011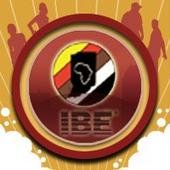 INDIANAPOLIS — Clergy members from across Indianapolis sat down with the leaders of some of the city's street gangs in an effort to broker a truce ahead of the upcoming Indiana Black Expo Summer Celebration.
Rev. Charles Harrison, president of the faith-based Ten Point Coalition, said that the violence that is associated with the annual cultural event needs to stop, 6News' Jack Rinehart reported.
"We have a lot of teenage, underage groups roaming the streets of this city that we need to pay attention to," Harrison said.
Harrison and other clergy members met with the gang leaders Wednesday to try to convince them to sign a truce in order to avoid violence that has erupted during the event in the past two years.
In 2010, 10 people were shot and wounded when the member of a street gang opened fire on a crowded street, police said.
Following that shooting, the city put together a task force that developed an action plan to safeguard visitors, Indianapolis police Deputy Chief Mike Bates said.
Read more at: http://www.theindychannel.com/news/28465600/detail.html