Detective: Car-to-car shootout between rival gangs resulted in man's death in Baldwin Park
Brian Day (Pasadena Star-News) | July 06, 2012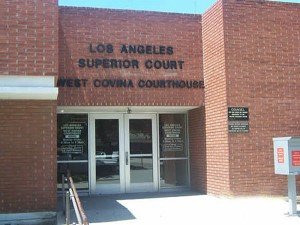 BALDWIN PARK – The fatal shooting of a 20-year-old Baldwin Park man last week is believed to have been the result of a car-to-car shootout between rival gang members, a detective said Friday.
Guillermo Reyes died at a hospital shortly after being shot in the head while driving a car on Center Avenue, just south of Los Angeles Street, coroner's officials said. The shooting occurred just after 10 p.m. June 25.
Reyes' pblankenger, 21-year-old Jamie Martinez of Baldwin Park, was arrested on suspicion of carrying a loaded handgun and auto theft, said Detective Ferguson of the Los Angeles County Sheriff's Homicide Bureau, who declined to give his first name.
Investigators suspect the gunfire traveled in both directions between the cars.
"It appeared to be a shootout," Ferguson said.
Ferguson wouldn't say who initiated the shooting.
The car that Reyes and Martinez were riding in had been reported stolen recently in the San Gabriel Valley, and investigators recovered a loaded and recently fired handgun, Ferguson said.
Following the shooting, Martinez took control of the vehicle and drove his wounded companion to the hospital, Ferguson said.
The detective described both men as known, documented gang members.
The attacker or attackers who pulled up alongside Reyes and Martinez before the gun battle, were believed to be members of a rival gang, Ferguson said.
Read more at: http://www.pasadenastarnews.com/news/ci_21023213/detective-car-car-shootout-between-rival-gangs-resulted#ixzz209Mm1CJo