Governor wipes out state gang task force
THE RECORDER | July 09, 2011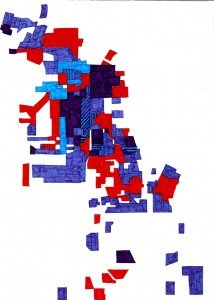 With his signature of the state budget, Gov. Jerry Brown eliminated the statewide gang task force that was touted during a press conference in Tulare April 7 by state Attorney General Kamala Harris and local law enforcement officials.
The $71 million cut eliminates the approximately 200 state Department of Justice officers who worked with law enforcement agencies up and down the state. The action also wipes out the San Joaquin Valley Marijuana Task Force.
While Capt. Greg Wright of the Tulare County Sheriff's Department said his agency did not rely on the state task force, any reduction in efforts to curb gangs and gang violence will have a negative impact.
"It hurts, but it's not going to shut down shop," he said referring to the Sheriff's push to crack down on gangs in the county.
Harris is not happy with the move and has been joined by several law enforcement agencies to get the funding restored.
In a statement she released after the budget deal was reached, Harris said, "The proposed $71 million cut will cripple California's statewide anti-gang and drug trafficking operations."
Read more at: http://www.recorderonline.com/news/state-49337-force-task.html