Overall Crime Has Gone Up In L.A. For The Second Year In A Row
By Juliet Bennett Rylah | laist.com
on Jul 22, 2016 9:50 am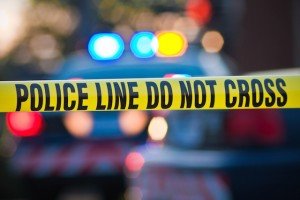 According to the LAPD, crime has increased in L.A. once again, making this the second year in a row we've received this disappointing news.
Last year, we were told that crime in Los Angeles had increased by 12 percent. This was the first time crime had actually increased in L.A. in 12 years, as crime had been declining since 2003.
As of July 16 of this year, violent crime had increased by 15.9 percent, property crime by 3.8 percent and overall crime by 6.3 percent in comparison to the same time period in 2015, the L.A. Times reports.
When it comes to violent crimes, aggravated blankault is up 19.2 percent and robberies are up 16.8 percent. Rape has decreased by 8.7 percent, and the number of murders was the same at 158. Areas with the biggest surges in violent crime included South L.A., 77th Street, Newton, Hollywood and the Hollenbeck divisions, as well as the West Valley, Foothill and Mission divisions in the San Fernando Valley.
Read more here: http://laist.com/2016/07/22/la_crime.php