Gang members found guilty in Mexican Mafia case
Katie Lucia (Desert Dispatch) | July 26, 2012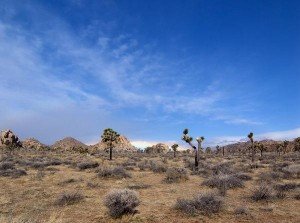 JOSHUA TREE  • A Joshua Tree jury found two Barstow gang members guilty of murdering a fellow gang member after less than a day of deliberations Wednesday.
Rolando Gamez, 35, and Claudio Jimenez, 34, were both convicted of murder, conspiracy to commit crime and participating in a criminal street gang. For all charges and sentence enhancements they each face 60 years to life in prison.
Gamez and Jimenez are both members of the Barstow-based gang Los Gents, along with the victim, Gilbert Chavez, 28. On May 15, 2009, the two took a drunken Chavez out to the desert where Jimenez shot Chavez in the arm and the head and left him to die. Authorities believe the hit was ordered by the prison gang La Eme, also known as the Mexican Mafia.
"I'm glad that Gilbert Chavez got some justice," Deputy District Attorney Connie Lasky said following the verdict.
When the verdict was read, Gamez broke down, crying loudly, Lasky said. Family members also cried, embracing each other. For all, the verdict stirred up a maelstrom of emotions, as they saw justice for one and a life sentence for the others. The victim and defendants had grown up together, Lasky explained. Even the victim's sister hugged Gamez's mother.
Read more at: http://www.desertdispatch.com/news/mexican-13326-gang-tree.html
Image source: StockArch.com