Uncle Snoop Reincarnated As "Snoop Lion"
By Lora Neng
WWW.STREETGANGS.COM STAFF WRTIER
August 1, 2012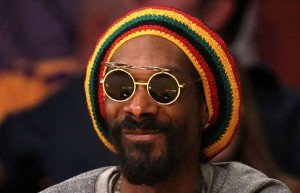 Snoop Dogg's image in the media has mostly elicited titters but at least his self-promoting ventures and tepid run-ins with the law are somewhat consistent, until the recent news that "Uncle Snoop" decided to change his name to "Snoop Lion."
In a buzzing press conference held at Miss Lily's restaurant in New York City, Snoop announced his first ever sans rap album, titled "Reincarnated." He is taking this transformation, inspired by a travel to Jamaica, deeply to heart, evidenced by his baptism in a Rastafarian ceremony and taking their black God incarnate feline as the symbol of his own rebirth.
Snoop had long referred to himself as "Bob Marley reincarnated," not only for an affinity for unconventional hairstylings or a penchant for marijuana, but also for his being "called by the spirit" of Rastafari's way of life, "the livity of it all." At 40, he also felt as a leader in hip-hop: "I can't keep taking them to a dead end street and dropping them off. I gotta teach 'em how to fish, teach 'em how to grow…" He wanted to start fresh, to write music that he could perform to kids and his grand mother. "This reggae music is the music of love, happiness and struggle."
Will Snoop Lion go the way of the Artist Formerly Known as Prince to once again being known as Prince? Or will it take like Puff Daddy's change to P. Diddy then Diddy?