Eight members of alleged sex-trafficking ring indicted
Victoria Kim (Los Angeles Times) | August 10, 2012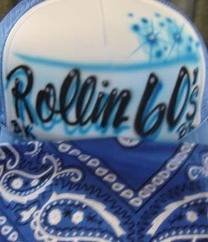 It was a promise that spoke to high school girls of humble means and less-than-stable homes — quick money to get their hair and nails done, buy a house, even get their kids back from foster care.
It was, a girl allegedly told her schoolmates, simply a matter of "using what you got to get what you want."
That was how 19-year-old Kimberly Alberti lured underage girls at her school to work for her pimp, prosecutors allege, bringing them into the control of a sex-trafficking ring in which they were beaten, raped and locked up while being forced into prostitution.
Authorities on Thursday announced the indictment of eight members of the ring, who allegedly recruited underage girls from Inland Empire schools, on federal sex-trafficking charges.
Four alleged pimps charged in the case were all members of the Rolling 60s Crips gang, according to prosecutors. Also indicted were three women accused of working as "lead prostitutes" for the men, recruiting, grooming, managing and even assaulting other women at their pimps' behest, authorities said.
Six suspects were arrested Thursday morning, and two were already in state custody, according to the U.S. attorney's office in Los Angeles.
Read more at: http://www.latimes.com/news/local/la-me-sex-trafficking-arrests-20120810,0,6582455.story