LA gang member convicted of 4 murders
The Associated Press | August 16, 2012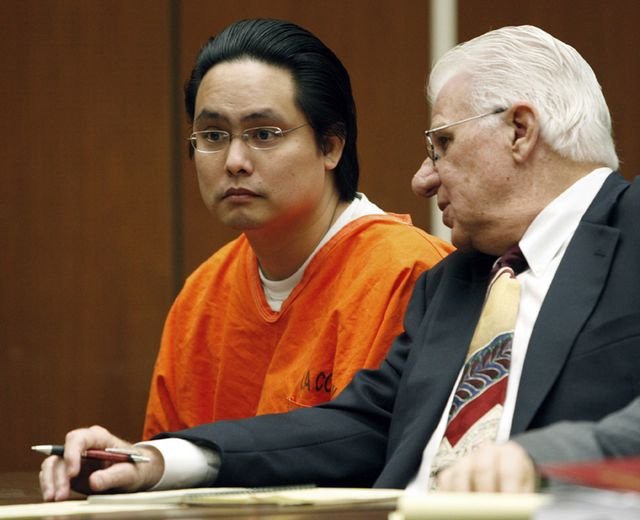 LOS ANGELES — A gang member who hid out in the Philippines for 11 years has been found guilty in Los Angeles on murder and kidnapping charges.
Jurors Thursday found Pierre Mercado guilty of four counts of murder, two counts of kidnapping and five counts of attempted murder. He will be sentenced Aug. 24 and faces up to life in prison.
Mercado was a member of the Asian Boyz, a gang founded by his brother Marvin Mercado that terrorized parts of Los Angeles in the mid-1990s.
Marvin Mercado was convicted of eight murders and received eight life sentences last year in a separate case.
Prosecutors say the killings stemmed from a violent rampage in 1995 that the gang dubbed the "summer of madness" in an attempt to become the city's most feared gang.
Source article: http://www.sacbee.com/2012/08/16/4730649/verdict-reached-in-trial-over.html#storylink=cpy
Photo credit: Nick Ut / Associated Press