Mom, daughter caught in middle of Watts gang shooting
Leanne Suter (KABC) | August 21, 2011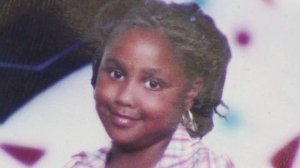 SOUTH LOS ANGELES — A mother and her teenage daughter were shot in front of their own house, and police say they are innocent victims of a gang shooting.
Police said two cars were parked in front of a house, and there was an exchange of gunfire.
The 14-year-old and her family just returned home from a wedding. They were in their driveway about 100 yards away when they were caught in the crossfire.
The mother was shot in the arm, and the girl was shot in the torso.
"It's one thing to have the gang activity. It's another thing when you start having people that have nothing to do with it that get shot. That's really making this community angry," said Capt. Phillip Tingirides of the Los Angeles Police Department.
Read more at: http://abclocal.go.com/kabc/story?section=news/local/los_angeles&id=8319188&cmp=twi-kabc-article-8319188