3 Fullerton officers in Kelly Thomas case to be back on duty
KABC | August 23, 2012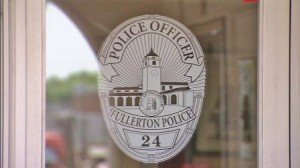 FULLERTON, Calif. — Three Fullerton police officers who were at the scene of the deadly confrontation with a mentally-ill homeless man will be back on the job.
Acting chief Capt. Dan Hughes said Kenton Hampton, James Blatney and Kevin Craig will be on desk duty and not on patrol.
No exact date of return was given, but it will be some time in the near future. Kelly Thomas died in July 2011, five days after the confrontation.
Hughes said the three returning officers were not present when force was being used or in a position to prevent force from being used in the incident.
Three other officers involved in Thomas' death no longer work for the department, including Manuel Ramos and Jay Cicinelli, who both face criminal charges.
Source article: http://abclocal.go.com/kabc/story?section=news/local/orange_county&id=8783973
Photo credit: KABC