3 men arrested, another sought in connection with gang-related shooting in Sylmar
City News Service | August 23, 2012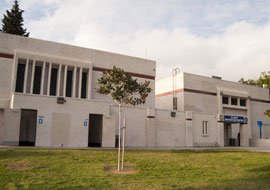 SYLMAR – Three men were arrested and a fourth was being sought in connection with a gang-related shooting at the Sylmar Recreation Center today that left two men in their 20s wounded, police said.
Witnesses said a group of men were fighting and then shots rang out at 3:30 p.m. at the center at 13100 Borden Ave., near Polk Street, according to Los Angeles police Officer Bruce Borihanh.
The suspects ran from the center shouting gang slogans following the shooting, Borihanh said.
The shooting victims were hospitalized in stable condition, Officer Sara Faden said.
The names of the suspects were not available because they have not been booked, Faden said.
Source article: http://www.dailynews.com/ci_21388121/3-men-arrested-another-sought-connection-gang-related?source=most_viewed