Girl's killing gang-related, three arrested
Inland News Today | August 28, 2012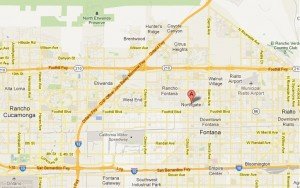 FONTANA – (INT) – Homicide investigators say the shooting of a teenage girl was gang-related.
Police Tuesday announced the arrests of three suspects.
Rene Calvillo, 22, and Hector Ronces, 19, are being held at the West Valley Detention Center. A 15-year-old boy was taken to juvenile hall. All are from Fontana.
Detectives have connected the trio to a vehicle that passed through Northgate Park in the late evening of May 26th.
The 16-year-old girl was standing with a group of friends when she was hit by gunfire from the vehicle.
Police would not discuss the motive or how the suspects were connected to the shooting.
Source article: http://www.inlandnewstoday.com/story.php?s=25521