Blue-ribbon panel probing L.A. County jail abuse to release findings Friday morning
Christina Villacorte (Daily News Los Angeles) | September 27, 2012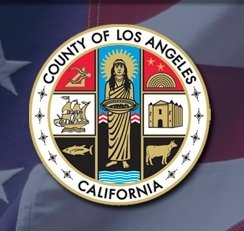 After a nine-month investigation, a blue-ribbon panel will report today on whether Sheriff Lee Baca failed to protect inmates from being brutalized by deputies in the nation's largest jail system, and how he can prevent future abuse.
The Citizen's Commission on Jail Violence – composed of several retired judges, a police chief, and a religious and civil rights leader, all appointed by the county Board of Supervisors – will issue 77 findings and 63 recommendations on the management, oversight, and use of force in county jails.
Its executive director, Miriam Krinsky, said the commission's recommendations should not be taken lightly.
"It's our view that we've conducted a thorough, fair and thoughtful investigation," she said. "It is our hope that our board and our sheriff will consider them as they look to move forward and hopefully bring about improvement."
Baca's spokesman, Steve Whitmore, said the sheriff would not comment on the recommendations until he has seen them.
However, Whitmore insisted the commission's investigators got it wrong last month when they criticized the management of the jails and said deputies had a "force-first" approach toward inmates.
"I categorically deny that there is a culture in our jails where the best way to contain any situation is to use head strikes or violence," he said.
"In fact, the sheriff believes that our jailers, our deputy sheriffs, should be the civil rights leaders of the community."
Read more at: http://www.dailynews.com/crime/ci_21649271/blue-ribbon-panel-probing-l-county-jail-abuse