Dozens arrested in SD drug-gang operation
from Associated Press
September 28, 2009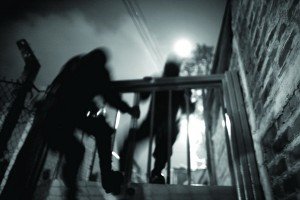 SAN DIEGO—Police say a six-month undercover operation targeting gang and drug crimes in San Diego has ended with the arrests of more than 90 people—half of them documented gang members—and led to the closure of a day-care center.
Police Capt. Jim Collins says Operation Red Sky culminated Monday with the arrest of 14 of the top gang leaders.
Collins say the Little Buckaroos day-care center in San Ysidro was closed after two people related to the center's owner were arrested on suspicion of buying narcotics in or near the facility.
Officers seized 19 firearms, a variety of drugs, including 10 pounds of marijuana, more than 3 pounds of crack cocaine, 18 vials of PCP and more than $60,000.