Overland Park police develop early intervention program to prevent gang activity
JOE LAMBE (The Kansas City Star) | September 28, 2010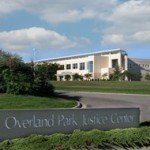 Overland Park doesn't have the big problems that come with active gangs, and that's the way police want to keep it.
But in the wake of a rise in some gang-related trouble — graffiti, theft and drug crimes — police are starting the Gang Reduction Intervention Program. It's an attempt to get students away from gangs at an early stage, police said.
There has been an increase in the gang lifestyle, said Sam Provost, a school resource officer in the Blue Valley School District. It hasn't escalated to the point of shootings and violence blankociated with gangs elsewhere.
"It is mostly small-time stuff," he said. "We're trying to get ahead of it before it becomes a bigger problem."
Officers now intervene with parents when they witness or learn of gang activity, he said.
"We're going into kids' homes," he said, and police make parents aware of programs and resources to help turn the kids away from gangs.
"A lot of parents don't understand and don't see what the child is doing," he said.
Gang behaviors change often and can be subtle, he said. A belt looping out of a certain belt loop might be a gang sign. So might untied shoelaces on one shoe or the other.
Overland Park Police Chief John Douglblank recently summed up the new program on his blog:
"Traditionally, police have been concerned with enforcement when it comes to gang activity. With the G.R.I.P. program, we hope to intervene before enforcement is necessary and these kids become full-fledged gang members."
Original article at: http://www.kansascity.com/2010/09/28/2258178/overland-park-police-develop-early.html