Mexican investigators: 20 men kidnapped in Acapulco had no criminal records
GUSTAVO RUIZ (Associated Press)
October 6, 2010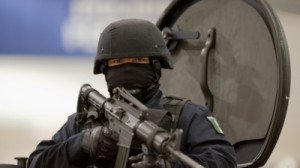 MORELIA, Mexico (AP) — Twenty men kidnapped last week in the Pacific resort city of Acapulco had no criminal records and may have been targeted by mistake, Mexican investigators said Tuesday.
Police have found no trace of the men, whose kidnapping is one of the biggest blows yet to a resort city whose sparkling bay was a favorite playground of Hollywood's elite decades ago.
Acapulco has long since lost its former glory and is now mostly popular with Mexican tourists. Even that source of income has been jeopardized as the port city becomes a drug trafficking battleground.
Shootouts have erupted near the main tourist strip and in August, soldiers killed a U.S. man on a highway outside the city. The soldiers said the American fired at them first, but the military says it is investigating that claim.
Read More: Visit Here