'Juggalo Killers' a new breed of gang
Standard-Examiner | October 9, 2010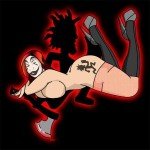 OGDEN — Since the alignment of certain Juggalo members with the Aryan Brothers Liberation, more violent crimes have occurred in the Ogden area, says Police Lt. Scott Conley.
Conley said certain members of the Juggalos — a group of followers of the rap duo Insane Clown Posse — have aligned themselves with the ABL, an extremely violent prison gang that originated in California.
Those Juggalos have taken a new moniker, calling themselves Juggalo Killers, and are sending threats to other Juggalos who haven't aligned with the gang.
"Those involved in the criminal side of (Juggalos) cause us some concern," said Conley, who heads the Ogden police gang unit.
"If they are not involved in criminal activity, they can do their own thing, as long as they haven't crossed that criminal element line.
"But when they start telling individuals they can't wear Juggalo attire, start removing it, committing robbery from a person — I have a problem with that."
Conley said a 19-year-old woman who identifies herself as a Juggalette was attacked last week by members of the Juggalo Killers.
He said the girl was riding her bicycle north on Washington Boulevard when two men in a black Honda stopped and attacked her, knocking her unconscious. She awoke in the 300 block of 10th Street, without her bike, and with cut marks on her wrist and the letters "JK" carved into her chest.
The two Juggalo Killers also took her cell phone, Conley said, and sent text messages to her contact list to brag about the kidnapping and scold other Juggalos for leaving her on the streets by herself.
Incidents like this are occurring more often, Conley said, which has led police to classify the music fans, who are often characterized as wearing face paint and images associated with ICP, such as the hatchet man and evil clowns, as a gang.
It is unknown how many Juggalos are in the Ogden area.
Article continues at: http://www.standard.net/topics/gangs/2010/10/09/juggalo-killers-new-breed-gang