Shooting victim may have been caught in gang-motivated attack
Gabrielle Giroday (Winnipeg Free Press)
10/13/2010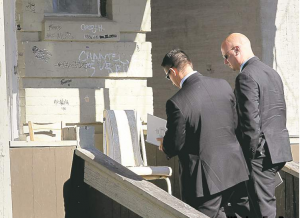 WINNIPEG, CANADA – A 21-YEAR-OLD woman killed in a shooting early Sunday morning was an innocent victim of what could be a gang-motivated attack, po­lice said Tuesday.
Tiffany Johnston, a mother of two, was in a narrow alley beside a home on the 600 block of Selkirk Avenue at about 4:20 a.m. when she was struck repeatedly by bullets. The small home she was near has been linked to gangs, but Johnston was not in a gang and just happened to be hanging out there when she was hurt, police said.
"This, quite clearly, appears to be a true victim of the worst possible crime," said Winnipeg Police Service spokesman Const. Jason Michalyshen.
No arrests have been made in the city's 19th homicide of 2010.
Michalyshen said the home is known to police, but didn't specify if gang-af­filiated people live at the bungalow or just visit it.
Some neighbours said Sunday the home Johnston was visiting was a ha­ven for rowdy parties, violence and gang activity.
"There's nothing that we can say at this point to suggest that she was tar­geted …specifically targeted," said Michalyshen, who called Johnston's death an example of "wrong place, wrong time."
Read More: Visit Here