The Evolution of Security Threat Groups into the Twenty-First Century
corrections.com By William Sturgeon
Published: 10/15/2009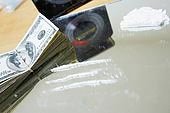 Editors note: Corrections.com author, William Sturgeon, is an emergency preparedness and counterterrorism planning expert. He has more than 35 years of experience in the criminal justice field, and has managed security operations for sheriffs' offices and correctional agencies across the United States.
It is hard to believe that it has been almost thirty years since the first "formal" Gang Intelligence Units were formed. Through the years, Gang Intelligence Units have developed the knowledge, ski*ls, and abilities to manage Security Threat Groups within correctional institutions.
As the influence of 'formal' prison gangs and other groups became clear to correctional professionals, they initiated gang management techniques. They gained gang intelligence and disseminated it to the administration and line staff; they monitored housing and working blankignments of gang members; and, they identified and validated gang members and leaders.
It was the Gang Intelligence Units that "coined" the term "Security Threat Groups." It became clear to the Gang Intelligence Units that more than the traditional prison gangs were threatening the security of the institutions. There were white supremacy groups who were religious based as well as racist; there were members of organized crime groups; there was an influx of organized street gang members, and domestic terrorists; and, there were members of the major motorcycle gangs, etc. The dynamics of jail/prison life was changing as the Security Threat Groups gained power.
Yet, for more than a decade, Gang Intelligence Units have been able, for the most part, to disrupting the activities of the Security Threat Groups within correctional institutions. Now, however, I believe that the Gang Intelligence Units will soon be facing new challenges. These new challenges are directly blankociated with the criminals that who up the Mexican Drug Cartels and their blankociates.
What makes the Mexican Cartel members different from other Security Threat Groups is the level of military training, violence and organization of some of their members? Currently, the drug cartel wars are being waged in Mexico and along the American border with Mexico. Currently, it is the border states that are dealing with the cartel members, while there is evidence that the cartels are extending their influence throughout the United States. Many of the Mexican Drug Cartel members belong to an extremely violent and well-trained group call Los Zetas or Zetas. Who are the Zetas? They are former members of the Mexican Army's elite airborne Special Forces group who have gone to work for the Mexican Drug Cartel.
The leaders of the Zetas were trained at Fort Benning, GA. "They weren't just any military officers…They were special elite forces trained in the United States…They were trained in counterinsurgency strategies, in which extreme degrees of cruelty are allowed…They seek not only to eliminate their adversaries but to leave a message for those remaining alive and to intimidate, paralyze, terrorize the population." [1]
A Justice Department memorandum has been issued warning "that Mexican commandos were trained by U.S. forces, but switched sides. They are now using their deadly ski*ls to work for the drug cartels." The Zetas' extreme violent tentacles have breached the Mexican border into many states of the United States, specifically, but not inclusively, Arizona, Texas, California, and New Mexico. The group may also have ventured as far as Nashville, TN, and Atlanta, GA. [2]
Many law enforcement agencies believe that the Zetas have started their own drug cartel as well as continuing to act as "muscle" for the existing Mexican Drug Cartels. Additionally, there is significant evidence that Zetas use street gangs to distribute their drugs in the United States. In fact, the FBI has reported that Los Zetas has control over such U.S.-based gangs as the Mexican Mafia, the Texas Syndicate, MS-13, and Hermanos Pistoleros Latinos. [3] It is only going to be a matter of time before "official" Zetas will join their American-gang blankociates (STGs) in American correctional and detention facilities. In fact, if the truth were known, some public and private detention facilities are presently incarcerating numerous Mexican Cartel members, both males and females, and some Zetas.
The influence of the Los Zetas on offender populations can be dramatic. Because of their military training they present an overall threat to every facet of an institution's security operations. This is how the Los Zetas offenders could influence the security of an institution:
• Their elite military training in counter-insurgence tactics has trained them in escape and evasion, martial arts, etc. (As part of their escape and evasion training they have been trained to compromise fences, defeat intrusion detection and video surveillance.)
• They will use the "traditional" prison gang members to do the grunt work (Those who refuse will be dealt with in a violent way – they eliminate their rivals.) They will elevate the level of violence directed at rivals and staff – this group does not hesitate in kil#i*gg law enforcement officers.) At least 20 inmates died inside the high security area of a prison in the border city of Ciudad Juarez…in what looks to have been a mblankacre carried out by members of one gang against rivals… [4]
• They will use every tactic to include fear, intimidation, money, sex, etc., to compromise the staff and the administration
The administrators of correctional or detention facilities who incarcerate Zetas will have to pay special attention to the staff who interact with Los Zetas, to ensure that the staff does not get compromised by the Zetas offenders. Agencies must guarantee that staff is rotated frequently, have a direct route to reporting incidents where they have been threatened or approached to break the rules, and receive special training on how to interact with Zeta offenders.. What must not be forgotten is that Zetas have the "real world" ability to reach outside the institution and go after the families of staff – a tactic that they are more than willing to employ.
On April 18, 2009, eight people were ki*led during an blankault on a prison convoy west of Mexico City. "At least 20 blankailants launched a running gun battle… Saturday. Police called it a well-planned attack intended to free Jeronimo Gamez, cousin of Arturo Beltran Leyva, the reputed leader of one of Mexico's most powerful cartels." [5]
I believe that the Los Zetas, because of their highly specialized training, propensity for violence, organizational sophistication and total disregard for the law, are the catalysts for the next wave of gang evolution. As this evolution unfolds, violence on American streets, as well as in correctional and detention institutions, will escalate radically.
Los Zetas are an extremely violent, very well trained, Security Threat Group whose origins are rooted in the Mexican Army's Airborne Special Forces Unit. All of the their original members have completed highly specialized ski*ls and are now using them for criminal purposes, primarily drug smuggling, kidnappings, extortion, and gun dealing, etc. The Los Zetas, in my opinion, have raised the level of gang violence to a new intensity on the street and in correctional institutions.
The Los Zetas have been on an unchecked kil#i*gg and crime spree along the Mexican border for several years. The Los Zetas have begun to spread their extreme violence and criminal influence across the Mexican border into the United States and into Central and South America. According to news reports, the Los Zetas have spread as far as Atlanta, GA, and Nashville, TN
The Los Zetas and other Mexican drug cartels have infiltrated various Border States to such a degree that they have turned Phoenix, AZ, into the kidnapping capital of the country. Phoenix has also experienced a significant rise in home invasions.
The point that I am trying to make here is that the "official" borders separating the United States and Mexico means NOTHING to the Mexican drug cartels: MS 13, Los Zetas, and other STGs. Governments recognize the 'official' borders and consider them sacrosanct and do everything possible not to violate them.
American law enforcement, correctional facilities and courthouses, will, in my opinion have to be hardened and increase the intensity of their security operations. Additionally, agencies will have to up-armor their vehicles, increase their firepower and re-design their facilities. In addition, street police officers and SWAT officers will have to, in my opinion, begin utilizing more military tactics in their day-to-day operations.
Corrections and Security Threat Groups are Evolving and Going Through a Metamorphosis
The Los Zetas, I believe, have ratcheted-up the level of Security Threat Groups violence. Security Threat Groups (Gangs) started out years ago using their fists to solve disputes, then evolved to bats, chains, pipes, then Zip-Guns and knives, then to guns, and now have evolved to beheadings, torture, kidnapping, senseless kil#i*gg of innocent children and adults. These tactics, in my opinion, more closely resemble those of terrorists than criminals.
The Los Zetas have incorporated all of the specialized "Military" ski*ls they learned at Western Hemisphere Institute for Security Cooperation (formally School of the Americas) into sophisticated and violent criminal practices. The Zetas have perfected their tactics and ski*ls on the streets of Mexican cities and towns.
As more members of Mexican drug cartels, particularly the Los Zetas, become incarcerated, the local, state and federal correctional facilities will have to enhance the level of their day-to-day security and operational practices as well as emergency procedures. To misjudge the security risk that the Los Zetas, MS-13, etc. present to correctional facilities is a serious blunder.
The original members of the Los Zetas who were trained by the United State have taken it upon themselves to recruit and train new members. Now, the Los Zetas have a significant number of people and present a significant threat to the Mexican military and police and other law enforcement agencies.
We in the criminal justice world (law enforcement, corrections, and detention facilities both adult and juvenile) consider the Los Zetas and MS13, etc., as criminals. While they are criminals, they are also highly trained military personnel who have been trained to ki*l, intimidate, kidnap, gather intelligence, and use to tactics for escape and for and evading capture – They are much more dangerous than the average criminal.
The Zetas combative ethos, training and their propensity to use extreme violence to intimidate their enemies will, I believe, force the other gangs to respond in-kind or be blankumed into or eliminated by the Zetas. The Zetas have upped the ante for other gangs (Street and Prison) to compete for turf, drugs, guns, members, respect and, most important, money.
The Zetas and their cohorts MS13, etc., are the catalysts for the next evolution of gangs. These gangs will be trained and will resort to the extreme violence that we see being manifested on the streets of Mexican, Central, South American and American cities. I believe that the foreign based gangs, however, will strengthen their relationships with other foreign groups, ranging from organized criminal groups to terrorists as this century progresses.
Gangs /Security Threat Groups continue to evolve even as I write this article – the Southern Poverty Law Center is saying that there has been an increase in White Supremacist groups.
Intelligence, surveillance, comprehensive planning and coordination among criminal justice agencies, decisive action, with prosecution by experienced prosecutors, I believe, is the formula for dealing with the Security Threat Groups of the Twenty-First Century.