Another Dump Squad member pleads guilty
Peter Dujardin (Chicago Tribune) | October 19, 2010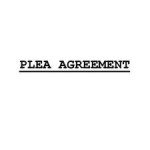 NORFOLK — Another Dump Squad member pleaded guilty in federal court Tuesday to his role in the violent Newport News street gang — with a cohort scheduled to plead guilty Thursday.
The two admissions this week will bring to 16 the number of Dump Squad members who have so far pleaded guilty in the case — out of 17 people charged.
The lone holdout is Perry Cousins, 25, of Newport News.
The Justice Department is considering whether to seek the death penalty against him, with a decision expected in November.
The 17 charges against Cousins include two murder counts — the 2003 slaying of Rashed Caudle and the 2005 slaying of Lorenzo Thomas. He also faces robbery, racketeering, gun and drug charges.
The effort to break the Dump Squad street gang has been a major law enforcement undertaking in Newport News for several years, with the FBI, the Newport News police and the U.S. Attorney's Office spearheading the crackdown.
Article continued at: http://www.chicagotribune.com/news/dp-nws-dump-squad-10-20-20101019,0,1802563.story