Four drive-by shootings in Baldwin Park apparently gang related
Pasadena Star-News | October 20, 2012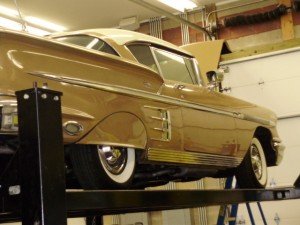 BALDWIN PARK – A series of apparently gang-related shootings took place throughout the city on Friday night and early Saturday morning, Baldwin Park Police officials said Saturday.
A vehicle described as a gold Chevy Impala or Malibu with four to five occupants reportedly drove by four Baldwin Park homes and unloaded several shots at each location, according to Baldwin Park Police Sgt. Mark Harvey.
No one was injured as a result of the shootings, he said.
"There was indications from the stuff they were yelling out that they were gang-related," Harvey said.
The first shooting took place at 10:55 p.m. Friday in the 4400 block of Walnut Street. The next followed at at 11:03 p.m. in the 3900 block of La Rica Avenue. The third was reported at 12:13 a.m. Saturday in the 3800 block of Cosbey Street. And the last shooting took place at 1:22 a.m. in the 3600 block of Ahern Drive, Harvey said.
Harvey said he recognized two of the areas as locations where rival gang members could possibly be located, although he declined to identify which areas.
No suspects have been taken into custody and the crimes are under investigation, Harvey said.
Read more: http://www.pasadenastarnews.com/news/ci_21817505/four-drive-by-shootings-baldwin-park-apparently-gang#ixzz2AF0SqozD