Police: Killing of gang member was self-defense
SEAN EMERY (THE ORANGE COUNTY REGISTER) | October 22, 2012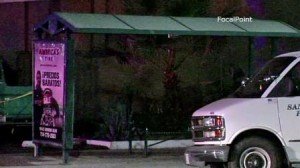 SANTA ANA – Prosecutors have decided not to file criminal charges against a man suspected of stabbing one man to death and seriously injuring another during a street fight after authorities determined that he acted in self-defense, police said Monday.
Investigators believe an altercation Friday afternoon that resulted in the death of Michael Estrada, 20, began when he and another documented gang member confronted two men sitting at a bus stop and asked if they were affiliated with gangs.
Estrada and the other man were in a Jeep Cherokee in the southbound lanes on the 1300 block of Main Street, police said, when they got into an argument with the men at the bus stop. The driver of the Cherokee pulled into a nearby repair shop parking lot, police said, and a physical altercation ensued.
Estrada and the other man in the Cherokee attacked one of the men from the bus stop, who ended up stabbing both of them, Santa Ana police Cpl. Anthony Bertagna said.
Read more at: http://www.ocregister.com/news/estrada-375352-police-bus.html
Tags:
Michael Estrada
,
Santa Ana
,
self defense