Two men charged in stabbing death of homeless former ballplayer
Paresh Dave (Los Angeles Times) | October 24, 2013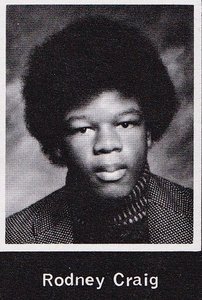 Two men have been charged with murder and are due in court in December in connection with the Aug. 17 stabbing death of Rodney Paul Craig, 56, a homeless man and former professional baseball player who was ki*led during a fight in downtown Los Angeles.
A judge on Wednesday delayed until Dec. 5 a decision on a preliminary hearing for Anthony Solomon Johnson, 23, and Billy Akai Morales, 32. If convicted, Morales faces a longer sentence because of a felony robbery conviction in New York in 2001.
The fight began when Craig set up camp and apparently encroached upon the territory of a transient group, Los Angeles Police Det. Al Marengo said. They demanded Craig move. As he walked away he attempted to kick a dog belonging to someone in the group, sparking a fight that left him dead.
Early in the case, police sought a third suspect, but they arrested only two men after reviewing surveillance video.
It's unclear how Craig ended up sleeping on downtown L.A. sidewalks, far from the lights of Major League Baseball stadiums.
Craig played in 145 big league games over four seasons from 1979 to 1986 for the Seattle Mariners, Cleveland Indians and Chicago White Sox.
He grew up in Carson and was an athlete at Narbonne High School in L.A.'s Harbor City neighborhood.
Read more at: http://projects.latimes.com/homicide/post/two-men-charged-stabbing-death-rodney-craig/
Photo credit: Narbonne High School