Paris court begins appeal hearings in 2006 case of anti-Semitic torture-murder
Associated Press | October 25, 2010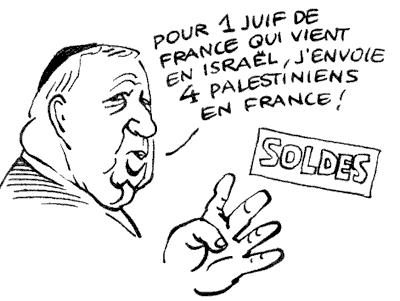 PARIS — A Paris appeals court on Monday began hearing the case of 18 people accused in the 2006 kidnapping, torture and murder of a young French Jew.
The appeal is expected to continue through mid-December. The gang's ringleader, Youssouf Fofana, is not on trial because he is not appealing his conviction and life sentence.
Victim Ilan Halimi, 23, was held captive for more than three weeks. He was found naked, handcuffed and covered with burn marks near railroad tracks in the Essonne region south of Paris on Feb. 13, 2006. He died on the way to the hospital.
The case has revived worries in France about lingering anti-Semitism, which is considered the main motive of those involved in the killing. It has led to deep anxiety in France's Jewish community, which is the largest in western Europe.
Halimi's assailants are known in France as the "gang of barbarians." The appeal is being held behind closed doors because two of the defendants were minors at the time of the attack.
Twenty-four people, including eight women, were convicted in the original trial last year on a variety of charges, including kidnapping by an organized group, sequestration that resulted in death and failing to assist a person in danger.
The lowest sentence was six months in jail. The family's lawyer said the sentences for some of the lesser accomplices were too lenient.
Illustration: Françoise Pichard