3 arrests in Ventura County street gang probe
KABC | October 27, 2011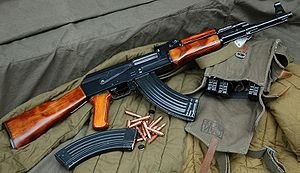 CAMARILLO, Calif. — Three people were arrested Tuesday during an ongoing investigation into Ventura County's largest street gang, officials said.
Luis Manuel Tapia, 35, Diana Sophia Zamora, 23, and Edgar Rafael Aguilar, 29, were arrested on federal drug distribution and firearms trafficking charges.
The bust was part of the second phase of "Operation Supernova," which is an investigation into the Colonia Chiques gang.
During the undercover operation in Camarillo, a gang member agreed to sell undercover agents 10 pounds of methamphetamine and four kilograms of cocaine for $200,000.
Authorities also seized an AK-47 and a sawed-off shotgun during the investigation.
Read more at: http://abclocal.go.com/kabc/story?section=news/local/ventura_county&id=8408441