Suspected members of 'Gangsta Disciples' rounded up in Palm Beach County
Alexia P. Campbell (Sun Sentinel)
October 29, 2010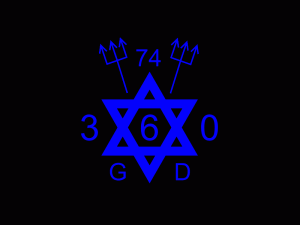 WEST PALM BEACH — Authorities Friday announced the arrests of 10 suspected members of a violent gang based in Chicago.
The suspects were rounded up by authorities Thursday across Palm Beach County, ending an eight-month investigation dubbed "Operation Casa Loca."
The 10 men are admitted members of the Gangster Disciples, a Chicago-based group born in the 1970s, according to the Palm Beach County Sheriff's Office.
All were arrested on state racketeering charges and conspiracy to commit racketeering charges.
SWAT teams from the Sheriff's Office, Boynton Beach police and West Palm Beach police started the gang sweep early Thursday, arresting the men mostly in the Lake Worth area.
Read More: Visit Here