Notorious mob boss Whitey Bulger found dead in prison
Oct. 30, 2018 / 9:52 AM PDT / NBCNEWS
By Pete Williams, Tom Winter and Rich Schapiro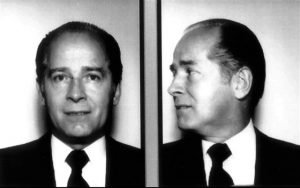 Notorious Boston gangster James "Whitey" Bulger was found dead at a federal prison in West Virginia Tuesday, federal officials said.
Bulger, 89, had recently arrived at the high-security penitentiary USP Hazelton in West Virginia, according to the Boston Herald.
The feared former leader of the Winter Hill Gang, Bulger was convicted in 2013 of participating in 11 murders stretching from Massachusetts to Florida to Oklahoma.
Read more here: https://www.nbcnews.com/news/crime-courts/notorious-mob-boss-whitey-bulger-found-dead-prison-n926266