City Where Trayvon Martin Was Killed Bans Guns From Neighborhood Watch
Denver Nicks (Time) | November 01, 2013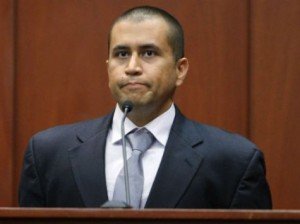 The Florida city where neighborhood watch volunteer George Zimmerman shot and killed Trayvon Martin has issued new rules, banning volunteers on patrol from carrying guns and forbidding them from pursuing suspects.
The new rules, instituted by the Police Department of Sanford, Fla., will require background checks on all volunteers and institute a new chain of command in an effort to impose order and accountability on a program Police Chief Cecil Smith called dysfunctional, disorganized and disjointed, News 13 reported Wednesday.
"We've seen this happen already, where an individual was declaring that under the auspice of neighborhood watch, he was performing a duty that he wasn't," Smith said.
Smith suspended the Neighborhood Watch program after he took office in April to find that little had changed in the year since 17-year-old Trayvon Martin was killed. Zimmerman was acquitted of manslaughter and murder earlier this year, in a high-profile case that sparked debate about race, guns and self-defense laws.
Source article: http://nation.time.com/2013/11/01/city-where-trayvon-martin-was-killed-bans-guns-from-neighborhood-watch/