Drug bust drains Bronx's Hunts Point of 32 in Satan's Bloods gang; it's a relief to residents
Mike Jaccarino (NY DAILY NEWS) | November 11, 2010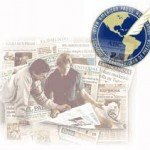 Neighbors in a gritty Bronx neighborhood breathed a sigh of relief yesterday after cops and federal agents cracked a brazen drug gang that had terrorized their streets.
Thirty-two members of a Hunts Point drug syndicate known as "Satan's Bloods" were either arrested in morning raids by law-enforcement, were already jailed or being sought, authorities said.
The members ranged in age from 19 to 52 years old, and have street nicknames such as "Skinny," "Macho," "Biscuit," "Shorts" and "Hat Boy."
The gang dealt powder cocaine, crack and heroin "seven days a week, 24 hours a day," along Manida and Irving Sts., according to the federal charges.
Read more: http://www.nydailynews.com/ny_local/bronx/2010/11/11/2010-11-11_drug_bust_drains_hunts_point_of_32_in_satans_bloods_gang.html#ixzz156R9hzYg