Federal, local agencies team up to battle gangs, drugs
Cindy Von Quednow (Ventura County Star) | November 24, 2011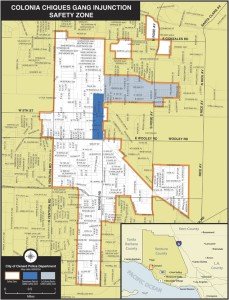 Federal officials are increasingly teaming with police agencies to investigate and bring larger local cases to federal court, such as one called Operation Supernova, which recently led to arrests of numerous Ventura County gang members.
Local authorities bring knowledge of the territory and players, officials say, while federal investigators bring resources and the power of federal courts.
Over the years, task force operations involving several agencies have become more common in combating gangs, said Thom Mrozek, a spokesman for the U.S. attorney's office for the Central District of California.
"In the 15 years I've been with this office, I've seen a gradual uptick in these task-force cases that target a specific criminal gang," Mrozek said. "If you look around the country, you'd see the same thing."
Mónica Muñoz, a spokeswoman for the Oxnard Police Department, said her agency works closely with federal, state and other agencies to keep the public safe.
"When we believe the level of criminal activity warrants the involvement of the federal government, we will approach agents at the federal level to determine if we can create a partnership toward the goal of removing dangerous individuals from our streets," Muñoz said in an email. "The federal agency can bring assets and resources we don't have, and they often provide manpower as well."
In the second phase of Operation Supernova, which wrapped up last month, a member of the Colonia Chiques agreed to sell 10 pounds of methamphetamine and 4 kilograms of cocaine to undercover agents for $200,000, authorities alleged.
Three Colonia Chiques members were arrested, and a total of six people were charged with conspiracy to distribute methamphetamine and sell firearms without a license, authorities said.