'Dead Presidents' victim, local street gang president, was working as police informant
Lori Fowler (The Sun) | November 26, 2012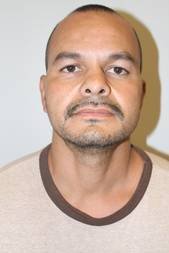 SAN BERNARDINO – One of the men killed in a 2000 gang-related quadruple slaying had been working as a confidential informant for the police months before the shooting occurred, police said on Monday.
Johnny Agudo, 33, who was president of the Seventh Street Gang in San Bernardino at the time, was arrested in May 1999 for selling narcotics, police testified Monday during the murder trial for Froylan Chiprez – the remaining defendant in the "Dead Presidents" murder.
Officials convinced Agudo to provide information about narcotics in the area and eventually used him to arrest a high ranking member of the Mexican Mafia.
"Johnny Agudo worked as a confidential informant and was successful in information he provided the police," San Bernardino police Sgt. Gary Schuelke said while on the stand inside the San Bernardino Superior Courthouse.
Schuelke said they try to keep informants anonymous to protect their identification and police did their best to hide the fact that they were working with Agudo.
But when asked if confidential informants are found out despite the police's best efforts to keep them secret, Schuelke said "yes they are."
"I've seen them get beaten, I've seen them get killed," he said.
Read more: http://www.sbsun.com/ci_22070272/dead-presidents-victim-local-street-gang-president-was?source=most_viewed#ixzz2DXwImHtf