Suspected Gang Member Shot in the Hand by Police
KTLA News | November 27, 2011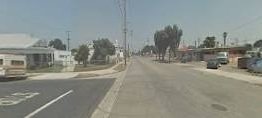 SOUTH LOS ANGELES, Calif. (KTLA) — A police officer responding to a reported drive-by shooting early Sunday morning wounded a suspected gang member by shooting him in the hand, the Los Angeles Times reports.
Officers responded to the report of shots fired about 3:45 a.m. near the intersection of E. 93rd Street and Clovis Avenue. They found four men suspected in a drive-by shooting at a home, Los Angeles Police Department officials told the Times.
Officers traded gunfire with the men before pursuing them. One of the men, who was not identified, was hit in the hand. Police captured the men and recovered a weapon, the Times reported.
Source article: http://www.ktla.com/news/landing/ktla-gang-member-hit-in-hand-in-police-shooting,0,5509985.story?track=rss