San Jose: Fed hearing reveals coffee-shop gambling ring was gang-run, undone by wiretaps
Robert Salonga (San Jose Mercury News) | November 27, 2013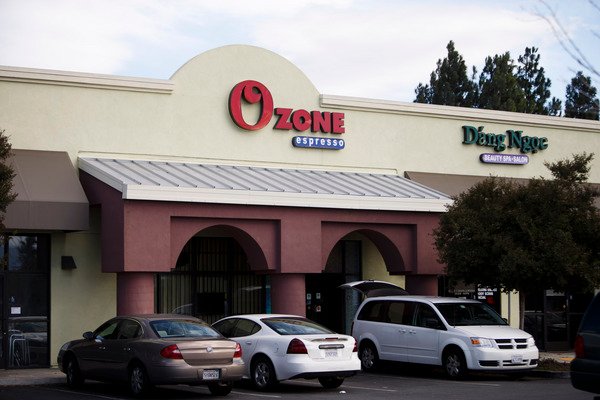 SAN JOSE — An illicit gambling ring allegedly run out of Vietnamese coffee shops in San Jose was the brainchild of a notorious street gang and unraveled last week after more than two years of clandestine wiretaps, according to government statements during a federal detention hearing Friday.
Eight people from San Jose, Milpitas and Castro Valley were arrested Nov. 21 in connection with the case. Each person was charged in federal court with two counts of conspiracy related to running an illegal gambling business.
San Jose resident Lennie Luan Le also faces an extortion count. Arguments over whether he should remain in jail highlighted a hearing in a San Jose courtroom Friday.
blankistant United States Attorney John Glang told federal magistrate Judge Nathanael Cousins that Le is "absolutely a danger to the community and he should be detained on that basis." Cousins agreed and remanded Le to jail. Le's attorney, San Francisco-based Garrick Lew, said he plans to appeal the decision.
Glang detailed a storied criminal history for Le, which he said includes serving as a lieutenant for the Viet Nation street gang based out of East San Jose. The prosecutor said Le was tied to an earlier gang-related kil#i*gg, though records in that case could not be immediately obtained late Friday.
Additionally, Glang said Le was the de facto enforcer of the gambling operation, which once involved as many as 30 coffee shops in the city. Only three shops are named in the federal indictment, which said that in a nine-month period, one of the shops took in $200,000 from gambling. The indictment states that money still up for confiscation "includes, but is not limited to" about $403,000.
While blankerting that Le should be remanded, Glang accused him of using violence and intimidation to push a specific type of machine on shop owners and collect half of the gambling proceeds from each location, citing at least two years of wiretaps aided by a pair of owners who became federal informants.
Read more at: http://www.mercurynews.com/crime-courts/ci_24617323/san-jose-fed-hearing-reveals-coffee-shop-gambling
Photo credit: Dai Sugano/Bay Area News Group