Downey shootings: Suspect pleads not guilty
KABC | November 28, 2012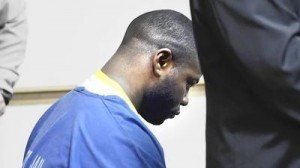 LOS ANGELES — A man accused in a deadly shooting spree in Downey over a car for sale pleaded not guilty on Wednesday morning.
Jade Douglas Harris, 30, was charged last month with three counts of murder, two counts of attempted murder, three counts of kidnapping for carjacking, three carjacking counts, two kidnapping counts and one count of possession of a firearm by a felon.
On Oct. 24, Harris allegedly went to a fire extinguisher business after responding to an ad for a Camaro for sale. He had $25,000 cash for the purchase, but when he arrived, the car was not there. Investigators say Harris became enraged and killed two employees at the business.
Harris allegedly forced the wife of one of the shop's owners and her son to take him to their home down the street where the Camaro was located, and then killed the woman and wounded two others at the house.
Harris was arrested two days after the shootings.
Read more at: http://abclocal.go.com/kabc/story?section=news/local/los_angeles&id=8901303