Gang Members Stopped By Cops Before They Could Turn Hmong New Year Violent
CBS13 | November 28, 2013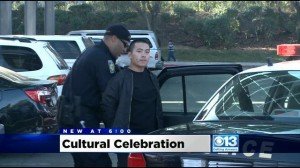 SACRAMENTO — It was supposed to be a cultural celebration for the Hmong community coming together to celebrate the new year, but some gang members were arrested that could have turned it violent.
The Hmong New Year Festival has been celebrating at Cal Expo since 2004, attracting people from across the globe to the capital city for the event.
The elders want to keep their rich culture alive.
"It's really important that we came together, so that we don't forget where we came from, and who we are as a community and as people," said Leyah Vang.
But officers say Hmong gangs are trying to ruin the festive atmosphere by creating their own tradition of violence.
Read more at: http://sacramento.cbslocal.com/2013/11/28/gang-members-stopped-by-cops-before-they-could-turn-hmong-new-year-violent/